Leo Carpet Cleaning & Tile Cleaning Company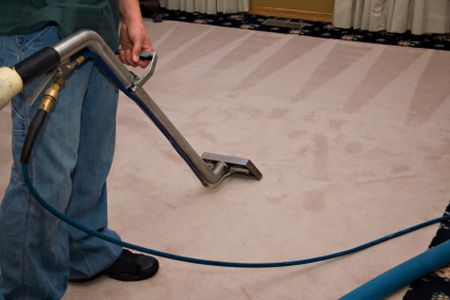 A professional tile and carpet cleaning company in Leo will restore your worn carpets, tiles, and grout to their natural beauty and luster. Our professional carpet and tile cleaning machines and techniques will dislodge dirt and harmful bacteria from your home while removing stains and discolorations. Our professional floor cleaning services restores your home to a beautiful and healthy living environment.
The problem with cleaning tile with a mop is that it only cleans the upper surface while pushing most of the dirt and grime back down into the tile and grout. Without the use of our specialized Leo tile cleaning equipment and cleaning methods, your tile will most likely stay that way and only continue to worsen as time passes.
Leo Upholstery Cleaning
Our upholstery cleaning services in Leo, Indiana will keep your furniture and upholstery looking beautiful and feeling clean. Cleaning your furniture regularly will also help to increase its life span and keep it looking new for years. The actual cost of upholstery cleaning is less expensive than the cost of replacing it. Home owners should have their furniture cleaned at least once a year since there are a variety of health risks surrounding unclean home conditions.
Leo Hardwood Floor Cleaning
Leo hardwood floor cleaning uses only the highest quality finishes and expert craftsmanship when cleaning hardwood floors for our residential and commercial customers. While other floor cleaning companies may focus on providing the lowest cost services by cutting corners, we believe in providing superior wood floor cleaning services using high quality materials at a fair price. You can trust our bonded and insured Leo hardwood flooring company to deliver the best when it comes to cleaning your hardwood floors.
Zip Codes We Provide Carpet Cleaning in Leo
46741, 46765, 46788, 46845
Reviews and Testimonials for New Again Carpet Cleaning in Leo
James cleaned our carpets, and we were very impressed with how great the carpet looked! Not only is he professional, but he also treats his job as a calling and ministry from God. He does it like he was doing it for the Lord. Thanks.
We recently purchased a used mini van that had extreme staining on the seats and carpets. We gave New Again a call and after they came and cleaned it, the carpet and upholstery looked incredible!!! We HIGHLY recommend James and the New Again company to anyone who may be looking for a solution to extreme staining! U won't be disappointed!!